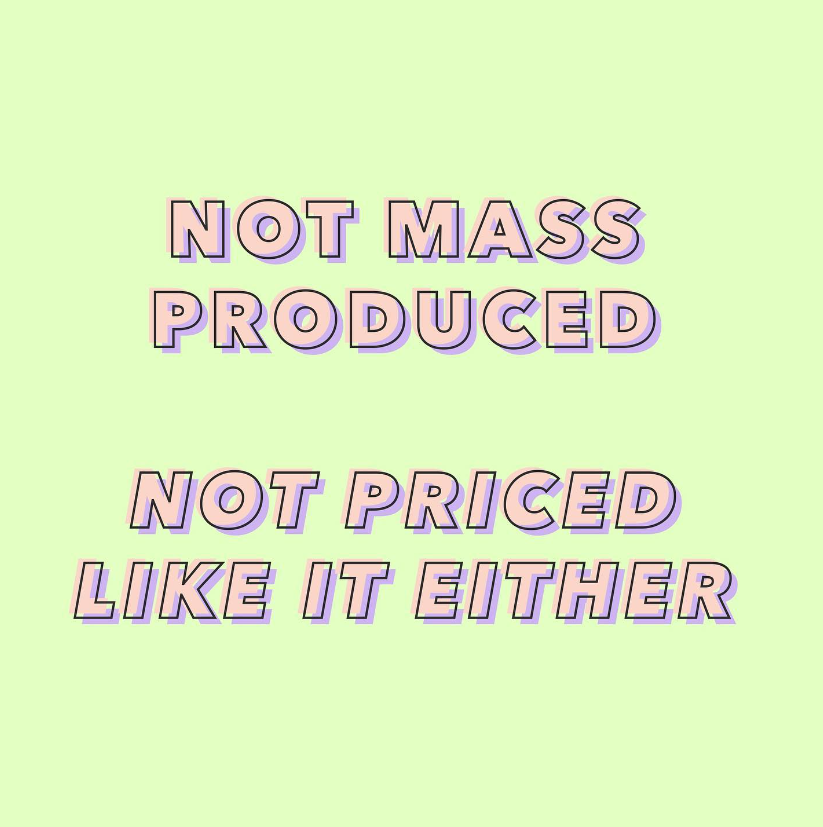 Posted on
---
Occasionally I get a well meaning comment or message telling me they my stationery is too expensive. 'If your notebook cost £10 then id definitely buy one' has been thrown around once or twice.

Believe it or not I LOVE it. It means I get to talk about my favourite subject: pricing!

So let me tell you a little story about why things cost what they do…

Pretty Post branded products are ALL made in the UK. Not only are they made in the UK, they're made by small independent companies. Some of them are just one person, some are a small team. Some have massive studios- but I know all of their first names, and I can pick up the phone and have a chat about whatever I fancy with them whenever I like.

This also means that I often produce things in small batches. This was especially true with the subscription box, which for me is a place that I get to play and experiment with new ideas in small quantities.

Even things made in bigger batches (my cards for example) would be a fraction of the cost if I had them made overseas. But I don't want to.

I'm not sure if you know, but Brexit has made this even more complicated. The cost of paper, card and board (anything that's pulped) has increased ENORMOUSLY in the last year….

Anyway, tangent….. All to say that I cannot compete with the prices of mass produced items, that are inevitably made abroad, for high street shops. And nor do I want to.

Yes, it does mean that you sometimes will pay a little extra for something that has been lovingly made, in the UK. But it's often WAY better quality- and I can promise you that there has been a whole lot more love poured into them.

It's also been made by the worlds number one chief stationery addict (me!). Quality of paper and card and print is something that literally keeps me awake at night. So you know it's going to be good.

And we haven't even covered VAT, packaging, postage, time to assemble and pack, overheads, tech, the years of experience making what I make…. But that's a different blog post.

I could talk about this for 1000 years. But I know that you all know this. It's why you're here. And I can promise you when that package arrives it's better than anything you've ever bought for £10 in the supermarket. 
My reviews will 100% account for that! 
Quick links
About us
Pretty Post is a registered trademark
VAT number 394290373